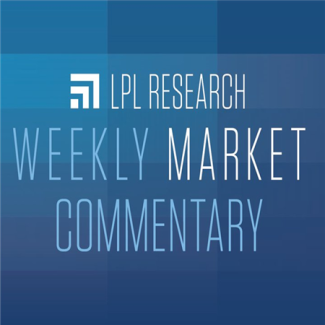 Discussing LPL Research's Outlook 2022 And The Year Ahead
We believe pent-up demand, gradual improvement in supply chain challenges, solid labor force growth, and productivity gains will all contribute to another year of above-trend economic growth in 2022. COVID-19-related risks remain and the potential for a policy mistake may be elevated as the economy moves towards normalization, but we think the overall environment will be supportive of business growth and ultimately equity markets.
The U.S. economy bounced back from its worst year since the Great Depression in 2020 with one of the best years of growth in nearly 40 years in 2021. A combination of record stimulus, a healthy consumer, an accommodative Federal Reserve (Fed), vaccinations, and reopening of businesses all contributed to the big year.
In what amounted to the shortest recession on record, only two months in March and April 2020, the economy came roaring back to produce what is currently expected to be over 5% GDP growth in 2021, more than making up for the 3.4% drop in GDP in 2020. Of course, there have been hiccups along the way. You can't shut down a $20 trillion economy and then expect it to get going again without warming up first. Supply chain backlogs, materials and labor shortages, and higher prices all held the economy back to varying degrees. The good news is, demand is still very strong, and as the backlogs unwind (which could take years in some cases), we expect above-trend economic growth and see low risk of a recession in 2022.