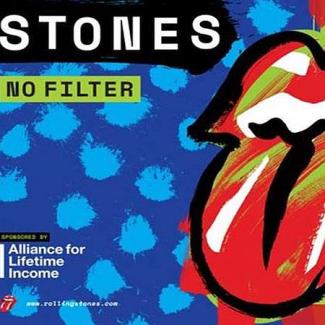 Reflections On The Summer of '19...
...The Rolling Stones are seniors!
It's that time of the year. Just about everyone seems to be complaining that summers are somehow getting shorter, and frantic carpooling parents are back, on cue, ignoring our Frye Financial Center parking lot "NO PARKING - TOW-AWAY ZONE" signs once again.  
Over the summer we learned that The Rolling Stones have moved on from sex, drugs, and rock 'n' roll to retirement planning and annuities...wait, what?! Yes, it's true.  First, legendary rock bad boy, Mick Jagger, 76, needed heart valve surgery, then he and the Stones embarked on their summer tour, sponsored by the Alliance for Lifetime Income - a trade association that promotes the sale of annuities.  The organization actually altered a line from the song "You Can't Always Get What you Want" in creating their tag line: "You can get what you need, when you have an annuity."  Hey, it may be hard for them to swallow, but most Stones fans are now in the target demographic (actually 45-75 year-olds) for annuities and retirement planning. 
The Stones and so many other iconic rockers still drawing the crowds are no longer emblematic of youth and rebellion, but of the reality that we are living longer and have a greater need to plan for continued financial security than in the past.  Wow...they and we never saw that coming all those years ago when they wrote and we listened to lyrics such as "Will you still need me when I'm 64" (The Beatles), "Hope I die before I get old" (The Who), and  "How terribly strange to be seventy..." (Simon and Garfunkel). 
These rockers (who survived) did manage to deal with aging, and continue to entertain us all these years later (and to beef up their own retirement nest eggs while they are at it!).  As a rock and roll fan and a financial advisor, I hereby assert that the following two things can be true at the same time: we can think about securing our retirements, and we can still rock on!
The Markets
The Dog Days of Summer were on full display this past month, as a variety of concerns pushed stocks and bond yields lower.
After reaching new record highs in late July, the S&P 500 Index dropped approximately three percent in August as trade concerns pressured investor sentiment around the world.  Impacts of U.S.-China trade tensions reverberated throughout the economy and financial markets. 
However, fundamentals of the U.S. economy remain solid even as trade uncertainty weighs on investor sentiment. We would interpret the yield curve inversion as a signal that the Fed is too tight, not of imminent recession.  Also, keep in mind that stocks have historically performed well in the 12 to 18 months following inversions.* 
Our recommendation is to continue to focus on long-term goals and to have your portfolios reviewed to make sure they are in sync with your risk comfort level and life stage. 
* Source: LPL Investor Letter 9/4/19 Tracking #1-819896
Content is for general information only and not specific advice. Fixed and Variable annuities are suitable for long-term investing. Gains from tax-deferred investments are taxable as ordinary income upon withdrawal. Guarantees are based on the claims paying ability of the issuing company. Withdrawals made prior to age 59 ½ are subject to a 10% IRS penalty tax and surrender charges may apply. Variable annuities are subject to market risk and may lose value. No strategy assures success or protects against loss. Investing involves risk including loss of principal. Past performance does not guarantee future results.