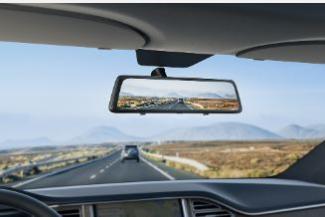 With 2020 In Our Rearview...
One thing on which we can all agree is that 2020 was a year like none other. Here at Frye Financial we did our best to accommodate and guide our clients through normal planning and challenging situations via remote sessions or masked, socially-distanced meetings at our office. We were deemed an essential service, and indeed, in providing advice to many small business owners, we are helping those who comprise the bedrock of the U.S. economy! Read more.
Big Winners
"Why is the market doing so well when so many families and business continue to suffer?" is a question I was repeatedly asked. As brutal and challenging as the year was, the pandemic led many companies in certain key industries to perform exceptionally well, beating their prior years' performances. Home shopping sites such as Amazon and Target, delivery services including Instacart, DoorDash, and Uber Eats, home improvement sites led by Home Depot, tech companies including Microsoft, Apple and Zoom, and entertainment sites such as Netflix saw their sales boom.
Stimulus Helped
Per LPL Financial Research1, "Record fiscal and monetary stimulus helped provide additional fuel for the U.S. economy as it emerged from lockdowns. We expected the 2020 recession would be one of the shortest recessions ever, and although the National Bureau of Economic Research (NBER) has yet to declare it officially, the recession probably lasted less than six months."
They go on to say, "When the economy began to shift into gear in the second half of 2020, we believe a new economic expansion likely began. Dating back to WWII, economic expansions have lasted more than five years on average, with the past four expansions averaging more than eight years."
We All Felt Their Pain As Small Businesses Suffered
For the 30 million SMBs across the U.S., 2020 has been one of the most challenging years in history. Even as small business owners showed remarkable resilience in pivoting and adapting their business models, many small businesses suffered losses in 2020 compared to 2019. Many were unable to hang on and were, sadly, forced to close while others were forced to lay off employees.
The Outlook Heading Into 2021
Signs That Small Businesses Will See Resurgence: It's Your Turn!
Companies with fewer than 500 employees account for more than 95% of U.S. businesses, and they employ about half of the U.S. workforce. As the economy continues to expand, the health of small business will play a vital role in determining how robust the economic recovery may be.
With the continued support by fiscal and monetary policymakers, and the start of vaccine distribution, small business owners have reason for optimism in 2021. In a recent study by GGV Capital and Hello Alice2 surveying small and medium-sized business owners, 83% described their outlook for 2021 as positive despite the significant impact of COVID-19 on business performance throughout 2020. The report also suggests that business owners expect an uptick in hiring, technology purchases, and overall growth.
To all small business owners and their employees: you are the heart and soul of American prosperity and we at Frye Financial Center salute you! Here's to a successful 2021!
1https://www.lpl.com/news-media/research-insights/weekly-market-commentary/a-new-economic-start-in-2021.html
2https://www.prnewswire.com/news-releases/83-of-small-business-owners-report-optimism-for-2021-301159592.htmls